» Flow Venturi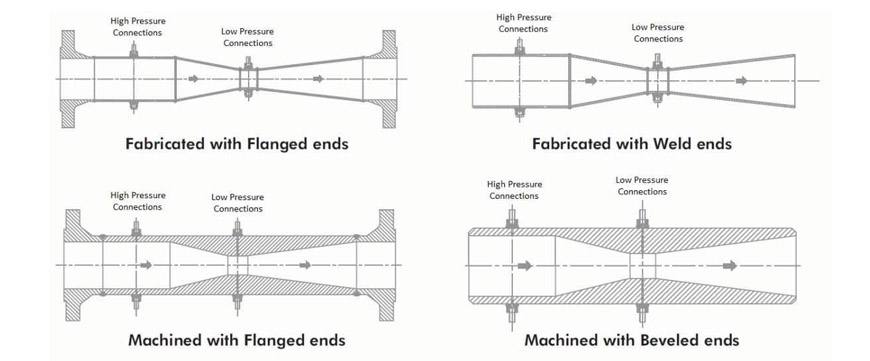 Spraytech Systems Venturi Tubes serve users with accurate measurement of non-viscous fluids in clean & dirty streams. Venturi Tubes are virtually maintenance-free and corrosion-resistant. Venturi tubes are manufactured in strict accordance with ASME MFC-3M, BS-1042 and ISO-5167 standards. These measurement standards provide users with +/-1.0% uncertainty of discharge coefficient. For critical measurement applications, wet calibration at reputed flow laboratories can be offered.
Salient features & benefits
• Can be used on slurries and dirty fluids
• Short upstream piping required
• Low installation costs
• Lower susceptibility to erosion
• Low permanent pressure loss
• Extended product life with no moving parts
• Vertical or horizontal installation
Up to 12 inches, the entire venturi is machined from a single solid bar-stock. Above 12 inches the venturi is fabricated from sheet. Rectangular type venturi used in ductwork are also fabricated from sheet.